By Jason Hanna, Cheri Mossburg and Steve Almasy, CNN
Los Angeles (CNN)A teen whose birthday was Thursday went to his Southern California high school, pulled a pistol from his backpack and shot five classmates and himself in 16 seconds, authorities said.
Two victims — a 16-year-old girl and a 14-year-old boy — died at a hospital. Three students were wounded and taken by ambulance from Saugus High School in Santa Clarita, officials said.
Los Angeles County Sheriff Alex Villanueva said the 16-year-old suspected gunman is in critical condition. He used the last bullet from a .45-caliber pistol on himself, authorities said.
The sheriff told "Anderson Cooper 360˚" the student fired one time, then apparently had a problem with the gun before firing again.
The suspect's name is Nathaniel Berhow, two law enforcement sources told CNN.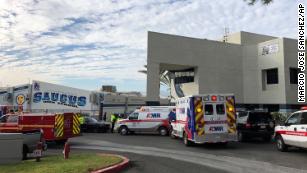 Authorities said they are looking into biographical information on the suspected shooter's social media account that was taken down after the mass shooting.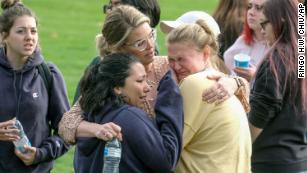 "With a heavy heart, we're going to move on with the investigation and figure out what went wrong," the sheriff said. "I hate to have Saugus be added to the names of Columbine, Parkland, Sandy Hook, but it's a reality that affects us all throughout the nation — something that we're going to have to figure out."
The shooting began before classes started, officials said, sending some students streaming out of the building as others hid. One student was hurt in the chaos and needed medical attention.